Guide to Using the
Azabu Kids-to-Teens Hall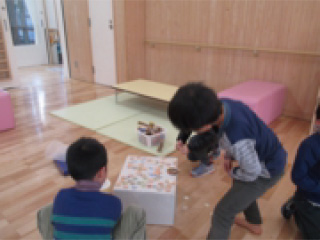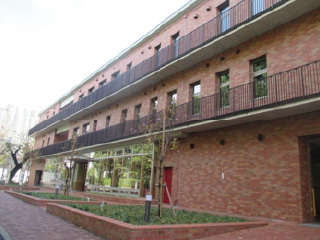 Azabu Kids-to-Teens Hall is a facility for children of all ages — from infants to senior high school students.
And we're also a place where adults who want children to be happy can come together.
The smiling faces of small children, the energy of elementary school students completely absorbed in their play, the ability of middle and senior high school students to focus intently on their tasks, the watchful gaze of the adults protecting and nurturing them — we deeply cherish each and every one of them.

We seek to be a place that empowers children to play how they want, a place brimming over with their dreams, and a place where children of any age and generation can experience the discovery of true joy.
We help motivate children so that our facility can be a place
full of dream and a space for discovering joy for kids of all ages!
Main facilities
2nd Floor
Office, Pupils' Club Room, Child Care Space, Play Room
Craft Room, Music Room, Study Room, Arena
4th Floor Roof
Rollerblading Rink
Information about using the Azabu Kids-to-Teens Hall
How to receive a registration card
When using the Hall for the first time, please understand that you will first be asked to fill out a specified registration form.
We will issue your registration card after you complete the form.
How to use your registration card and the facilities
– Whenever you come to use the Hall, please scan in your registration card using the bar code reader at the office when entering and leaving, or fill in your name on the visitor's register.
Please cooperate with this request so we can get an accurate number of visitors using the facility.
– Preschool children must be accompanied by a parent or guardian. In addition, while using the facility please be sure to keep an eye on children under your care so they can play with peace of mind.
– Elementary school students other than Pupils' Club members and children who have applied to directly visit the Hall are not permitted to come and play here on their way to and from school. Please go straight home first, and then come here to play.
– Since the Hall is a facility intended to be used by children, adults are not allowed to visit without accompanying children. Admission to adults is limited to parents and guardians accompanying children, or to adults who have arranged a tour of the facility in advance.
– When a school class is closed such as due to an outbreak of influenza, please refrain from using the Hall as much as possible.
How to send us your opinions and requests about the Azabu Kids-to-Teens Hall
We welcome your opinions and requests about the Hall, and we have set up a means of contacting us at the Hall and in the Public Interest Incorporated Foundation for Child Well-being. We have also established two third-party committees outside the organization and are striving to improve the system so that we can adequately receive opinions from the users of the facility.
In addition, you may also send your opinion by email to the Minato-ku public hearing email address.